NIJ IV Bulletproof Vest and 1000D Perfect Body Armor Army Green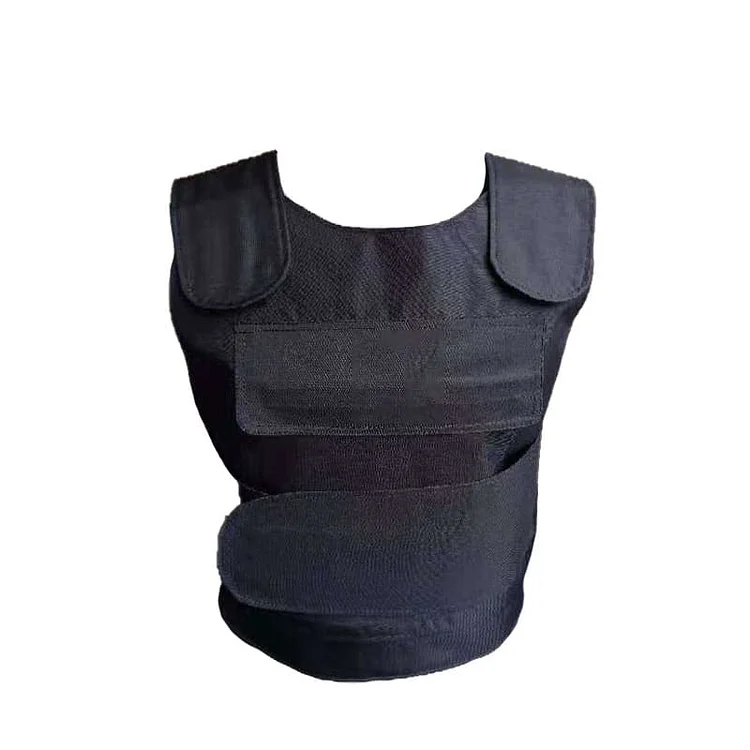 NIJ IV Bulletproof Vest and 1000D Perfect Body Armor Army Green
I. Product introduction
The NIJ Level IV ballistic and stab-proof vest 1000D has perfect armor. Made of high-quality Oxford cloth waterproof fabric and lined with pure cotton breathable fabric. Shoulder and waist size can be adjusted with Velcro,so this vest can be suitable for weights between 100 and 350 LBS and heights of 5'~6'8".Soft padding at shoulders and waist provides comfort and flexibility. The rear waistband is double-layer reinforced and stab-proof or ballistic-proof cores can be placed on the front and rear. The entire bulletproof vest weighs 6 pounds (3KG) and has a protective area of 0.25 square meters. Available in Army Green and Dark Blue. This NIJ LEVEL III body armor has been tried and tested and has been well received by soldiers and police. It is widely used in the army, police stations, fire brigade, etc.
II. Product description
Stab-proof inner core: The stab-proof layer of the stab-proof vest is composed of 16 layers of high-performance polyethylene, which is a black, dense, waterproof and light-resistant protective layer.
Bulletproof and stab-proof clothing: consists of a jacket, a bulletproof layer and a bulletproof layer protective cover. The jacket is removable, washable, and adjustable at the shoulders and waist.
Protective layer structure: composed of 45 layers of polyethylene fiber woven cloth (four orthogonal layers) + 1 layer of 4.5mm thick foam.
Test standards: Puncture resistance is tested at room temperature using standard test tools and weights, with a drop weight of 2.4kg. The impact energy is 24J plus or minus 0.5J, which can effectively sprint into stab-resistant clothing at 0 degrees, 45 degrees, and no puncture angle.
III. Product performance
Shell sealing performance: The protective layer is sealed with an anti-seepage and anti-seepage black protective shell, with even sealing edges. The protective cover material is impermeable and has a hydrostatic pressure resistance of not less than 18kPa.
Flexible to wear: Flexible to wear, easy to put on and take off. After wearing it, the free movement of the arms and the human body's movements such as kneeling, jumping, running, pitching, and turning should not be significantly restricted.
Waterproof and moisture-proof: Made of new high-quality Oxford cloth waterproof fabric, the interior is made of pure cotton breathable fabric, which is waterproof and moisture-proof.
Room temperature bulletproof performance: tested using 1979 7.62mm light submachine gun and 1951 7.62mm pistol bullets (lead core). In the case of a valid hit, if the bullet is blocked, the maximum groove depth should be less than or equal to 25mm.
Soak bulletproof: Soak the bulletproof and stab-proof clothing in room temperature water for 30 minutes, and then test the bulletproof performance. To withstand effective bullet impact, the maximum indentation depth of the backing should be less than or equal to 25 mm.
High temperature ballistic performance: After high temperature test (+55℃±2℃, constant temperature for 4 hours), test the ballistic performance within 15 minutes. In the case of an effective hit, the warhead is blocked and the maximum sinking depth of the backing is less than or equal to 25 minutes.
Low-temperature ballistic performance: After the low-temperature test (-20℃±2℃, constant temperature for 4 hours), conduct the ballistic performance test within 15 minutes. In the case of an effective hit, the bullet is blocked and the maximum sinking depth of the backing is ≤25min.
Bulletproof and damp-heat performance: After passing the damp-heat test (70℃±2℃, 80% relative humidity, 240h), conduct the bulletproof performance test. In the case of an effective strike, the bullet is blocked and the maximum sinking and rebound depth is ≤25min.
IV. HOW TO CHOOSE THE CORRECT SIZE OF YOUR BODY ARMOR
☑️Free Worldwide Shipping: Free ship to over 200 countries & regions. Each order includes a real-time tracking number and insurance in case the package is lost or stolen in transit.
☑️Money-Back Guarantee: Within 30 days after receiving the product, if the item you received is defective, does not match the description, or any other problem, we will gladly issue out a replacement or refund.
☑️Safe & Secure Payment: We use encrypted SSL security to ensure that your personal and financial information is 100% protected. Safe payments with PayPal or credit card.
☑️24/7 Customer Support: Round-the-clock assistance for a smooth shopping experience, if you have any questions, please feel free to contact us.
We do our best to process & ship all orders as soon as possible. Most orders are processed within 24 hours. We process orders between Monday-Friday and do not ship on weekends.
We're proud to offer worldwide shipping for all orders.At the same time, we provide the following two logistics times for you to choose from:
| | | |
| --- | --- | --- |
| Shipping Method | Cost | Delivery Time |
| Free Standard Shipping | FREE | 7-14 Business Days (Worldwide) |
| Expedited Shipping | $12 | 5-10 Business Days (Worldwide) |


Tracking your order:
Our orders always include tracking information that is normally sent via email within 48 hours after the order has been shipped.
Last updated March 27, 2023
Customers may apply for a return or exchange within 30 days after receiving product(s). Refunds will be made by the same method you used to pay.
CANCELLATION
We allow customers to cancel orders before products are shipped. If your order is cancelled, you will receive a full refund.
However, if the product has already shipped, we will not be able to cancel the order for you.
RETURN/EXCHANGE CONDITIONS
All items must be returned in their original selling condition, without having been worn, washed or altered, and with all their tags still attached.
All items must be returned with their original boxes.
All items must be returned in one package.
Return/Exchange shipments must be made using the same service as the original delivery.
We can only accept returns/exchanges from the country to which an order was originally shipped, for example, orders delivered to the US must be returned from the US
Customised items cannot be returned.
The return/exchange is unfortunately not free of charge (import and shipping fees will be charged at your own expense).
We reserve the right not to accept any return/exchange if the product shows signs of wear or has been used or altered from its original condition.
HOW TO RETURN AN ITEM OR AN ENTIRE ORDER?
Step 1: Please contact our Customer service team to start the return process with the following information:
Order number
Proof of purchase
Video or photo of the faulty product
Step 2: After contacting customer service to obtain the return address, please pack the product and spare parts, and contact the courier company to pick up the item.
Step 3: Turn package over to the courier, after the courier has checked the return shipment, please close the package securely.
Step 4:After the courier picks up the package, please take a photo of the return tracking number and email it to tophelmetfanoffice@gmail.com.
Refund
We will notify you by email once your return has been received and reviewed. We will also notify you to approve or deny your refund.
If your refund is approved, your refund will automatically be returned to your credit card or original payment method, which usually takes 3-5 business days.
Exchange
Once your return has been received and reviewed, we will notify you by email. We will also notify you of approval or denial of the exchange.
If your exchange is approved, we will help you reissue the updated goods within 5 working days.
RETURN/EXCHANGE ADDRESS
In order to ensure the smooth delivery of your return, please contact our customer service email address below to obtain the return address.
Email: support@tophelmetfan.com
We strive to respond to your questions within 24 hours.