How to measure the head for ballistic helmets?
How to measure the head for bulletproof helmets?
---
1.Measuring head circumference:
First wrap the tape measure around the head, just above the ears and eyebrows. Where the tape overlaps is your measurement.
2.No tape measure?
No problem! Mark the overlap with a rope, and then measure the rope.Use the size chart to find the best tactical helmet size.
3.What if I choose the wrong size?
Also, if you choose the wrong size, don't worry. We provide a simple exchange policy!
All Tophelmetfan Ballistic helmets are suitable for people with a head circumference less than 63 cm or 25 inches.(If your head circumference is greater than 25 inches, unfortunately, our helmet is not suitable for you. You can send an email to tophelmetfanoffice@gmail.com, and we will customize a helmet that suits you.)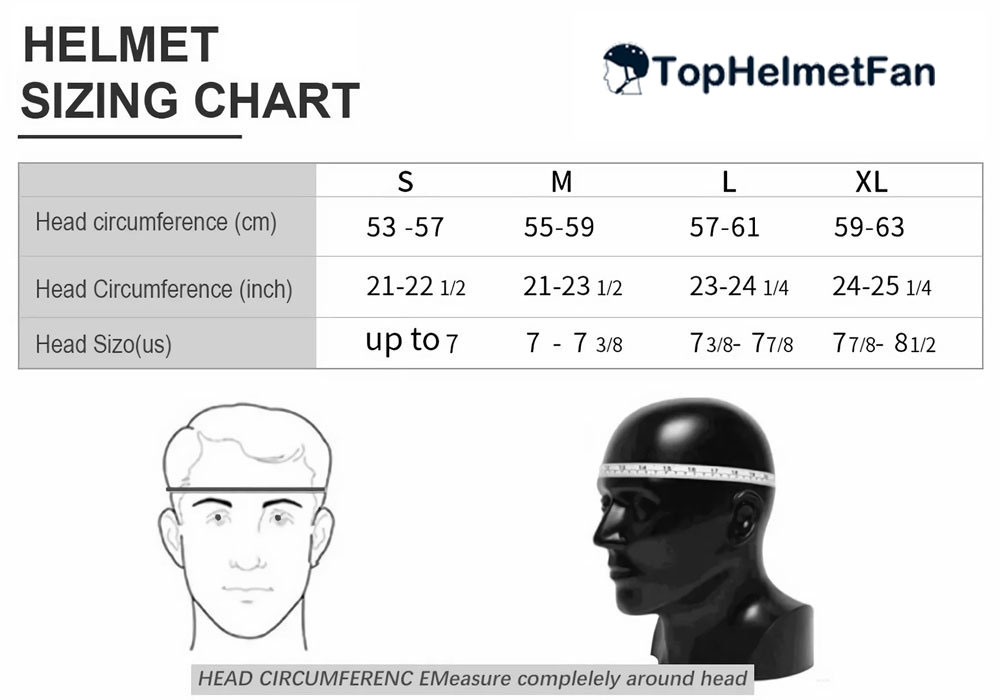 The bulletproof helmet has cushions. All cushions are detachable and can be adjusted to different positions for better personal comfort.
The fixing system includes a fully adjustable smooth sliding lock and a lined padded shoulder strap to ensure stability and safety. The fixing system is fixed to the housing by a sturdy push-in bolt system.
If you feel that the helmet is too large, you can adjust it to achieve the most comfortable state. For the suspension system of each helmet, if you have not understood the basic structure or accessories of the helmet, and its use information, then you can follow our other helmet basic knowledge article.